HOUSE OF CB LAUNCH X MUSE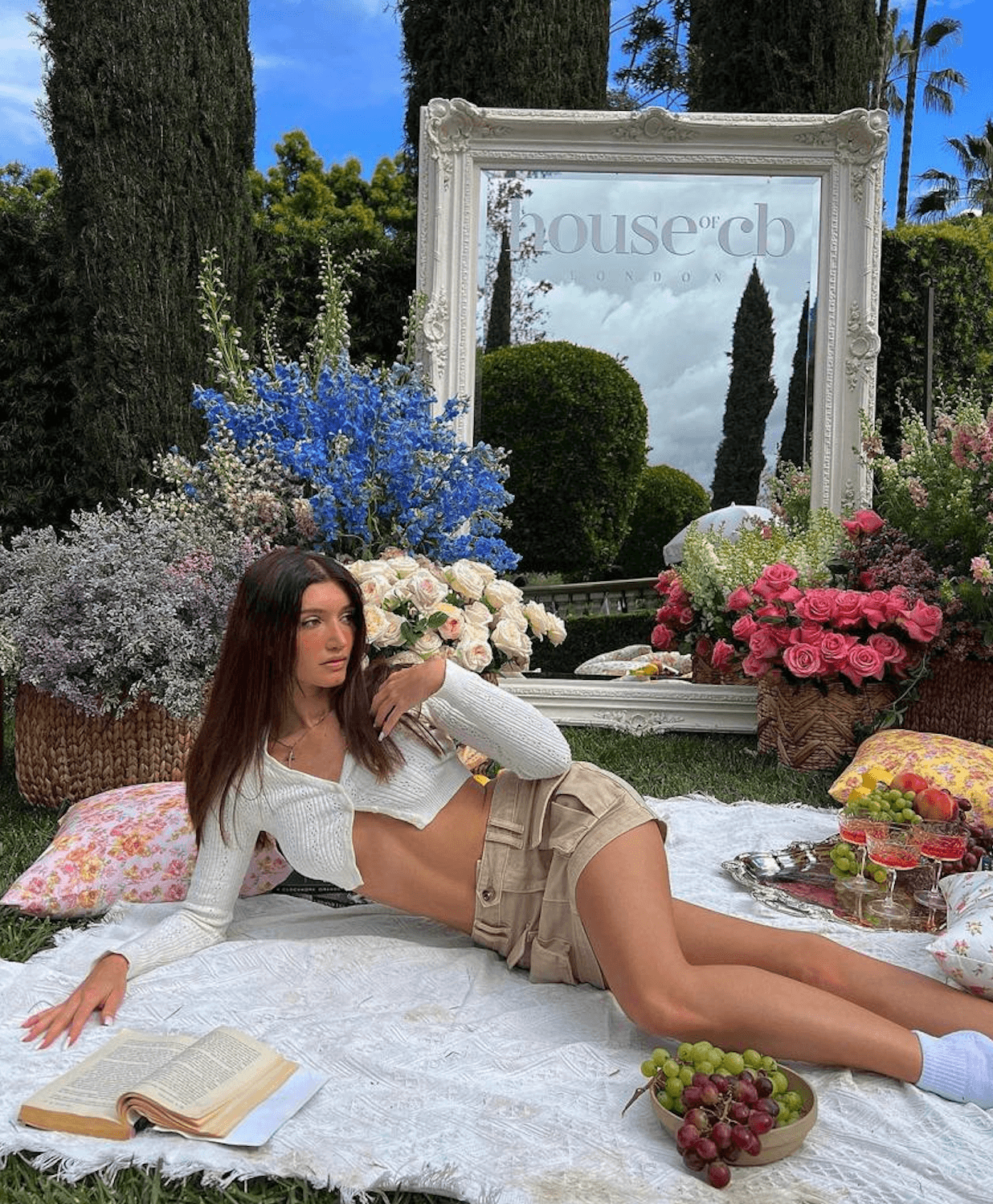 Spring has officially sprung and House Of CB's new collection is debuting the best of what's to offer on the luxury womenswear market. To celebrate the success of the new launch House Of CB reached out to MUSE to invite various LA based talent to the most sought after event of the season. The House of Le Cottage collection launch was hosted in the heart of the Beverly Hills mountains and it's no surprise that the talented creators from MUSE where ecstatic to be attending.
The House of CB Le Cottage summer collection is known for its sophisticated yet laid-back style, perfect for warm weather and outdoor occasions. This concept was mirrored through the romantic settings, elegant floral displays, luxury food platters and picturesque settings.
The MUSE girls are known for their vibrant personalities and love of all things luxury fashion, the House of CB's new event was a perfect fit for our iconic MUSE girls. The event was a perfect opportunity for them to showcase their unique sense of style while mingling with other fashion enthusiasts and industry insiders.
As they arrived at the event, the MUSE girls were greeted by the stunning scenery of the Beverly Hills mountains and the impressive display of the new Le Cottage collection. They spent the evening admiring the latest luxury styles, trying on the array of effortless pieces, and discussing their favourite looks with other guests and fellow MUSES.
In addition to enjoying the fashion, the MUSE girls also had the chance to enjoy the lively atmosphere of the event. They mingled with other guests, sipped on cocktails, and danced to the music. Overall, the Muse girls had a great time at the Le Cottage launch event, and they left feeling inspired and energized by the exciting new collection and the fun-filled evening.
With the combination of luxury fashion, breathtaking scenery, top tier entertainment the Le Cottage event was an elegant, truly unforgettable experience one which the is sure to go down in launch event history.